Let's get fancy!


Most sizes fit small/medium even if it says just one size or the other. Contact me for specific measurements only if seriously interested! SHIPPING IS NO LONGER INCLUDED UNLESS OTHERWISE NOTED! I now realize how much it costs to ship things. Expect $2-5 added depending on size & weight!

A lot of items were only worn once because I was in a dance company and we had to buy our own costumes; hence only needing them for one show! Other unworn items were gifts from family that weren't my size or style. Just in case you were wondering!


---
DRESSES
---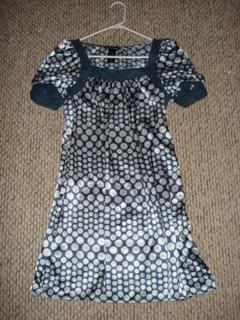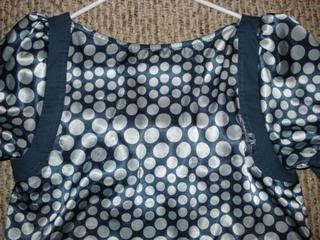 Blue polka dot satiny dress from Macy's. Originally $65 & worn once to a bridal luncheon. I somehow ripped it though during our manis & pedis! lol The rip is on the back right shoulder blade. I can either hand stitch it or you can buy it as is. Medium. Stitched $35/As is $25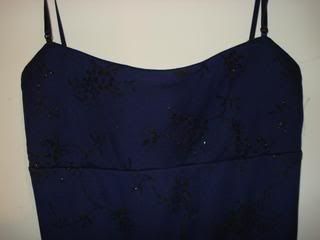 Deep blue with black detail spaghetti strap dress. S/M $10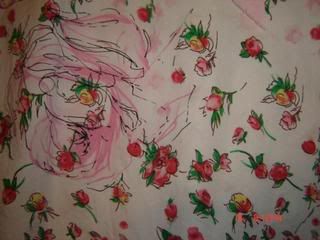 Cute strapless dress with ribbon tie & flower detail. S/M $10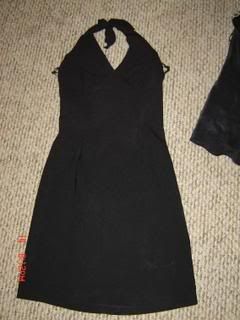 "Little black dress" halter dress. Small $10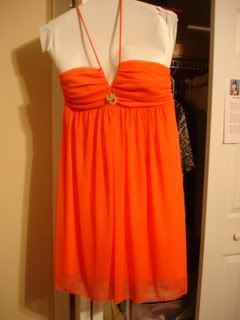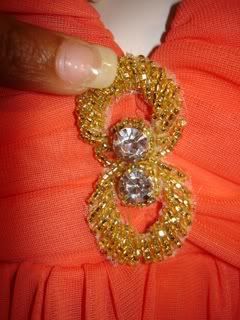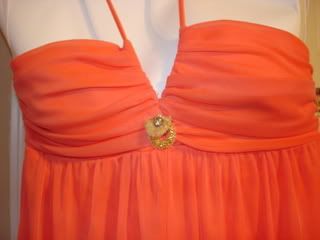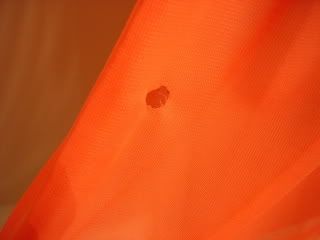 Coral/slightly orangish party dress. Criss cross back. Size 6 (S/M). Has small cigarette burn on right side (not noticeable b/c of draping) and the "brooch" in front is beginning to come off (been that way since I bought it but easily fixed with safety pin or fabric glue). $30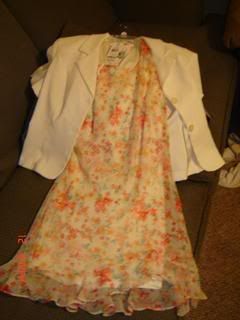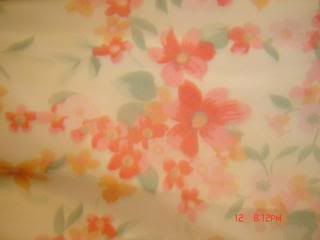 "Church" style floral dress. Brand new with tags. Medium I believe but ask in case (too lazy to check). $10

PAGEANT/PROM/SORORITY FORMAL DRESSES: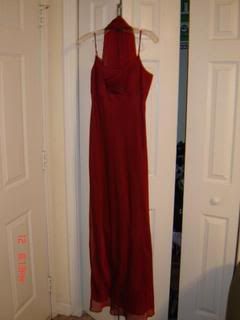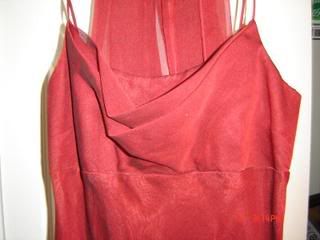 Burgundy dress. I actually wore this once and it was for my very first pageant and I placed 1st runner up. Comes with shaw. Can't tell but it has a bit of shimmer to it. $12

These are all size 4/6 and can be easily altered. Here's my asking prices and the descriptions: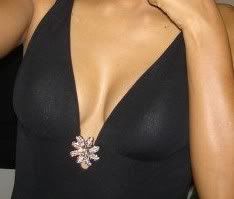 Jersey knit Black Dress (Designer!). Very low sexy back and "twisted straps". Zipper closure. Great for showing a tasteful amount of cleavage. Originally $600, asking $300. Worn only 3 times for pageants (placed in all the pageants). Including a separate swarovski crystal brooch for FREE ($100 value). Also have some matching jewelry to sell if interested, ask for pics. [This dress is my pride and joy but I'm phasing out of pageants and need to let it go. :( ]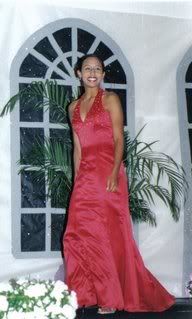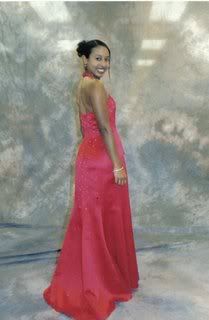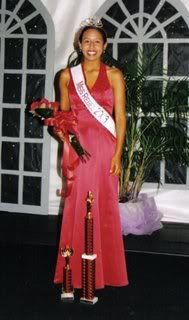 Red: $100 original $200 (halter with rhinestone details around bodice and all the way down the back of the dress to the train)

/Gowns!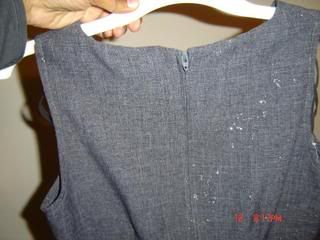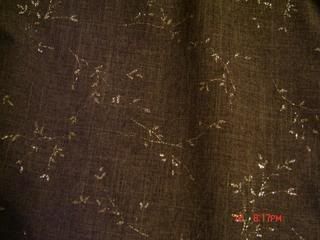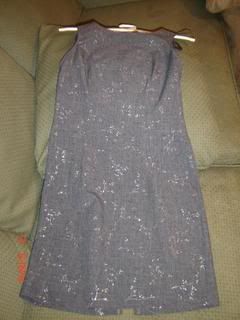 Another "church" style dress that hits just above knee. Cute glitter design detail. S/M $7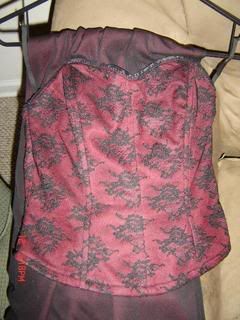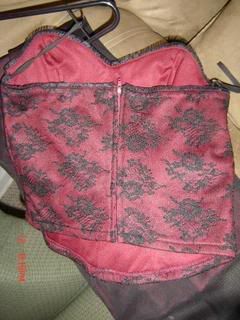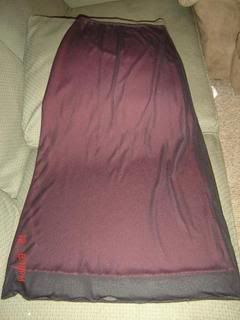 Adorable Delia's corset and skirt set. I wore this to a homecoming dance one year and the only other time was to a "Naughty or Nice" Christmas social where I wore the top with a short black top and black boots. I will sell them together or separately. Corset (with zipper back) S/M $15, skirt S/M $10, together $20!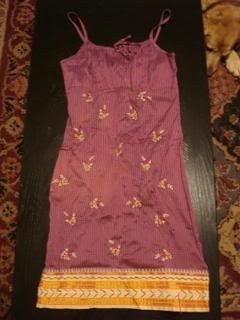 Cute bohemian color dress. Slightly sheer. S/M $12





---
OUTERWEAR
---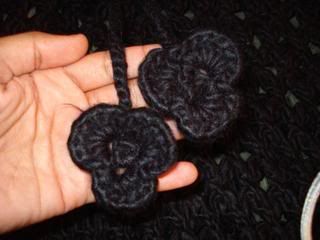 Black crocheted poncho. S/M $9




Track hoodie. S/M $8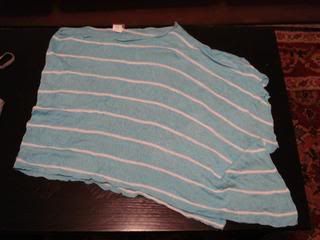 Asymmetrical blue poncho. S/M $7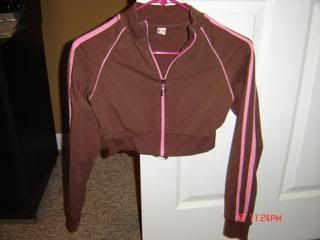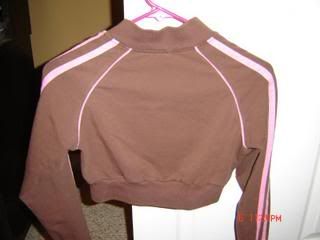 Crop jacket brown/pink (stretchy). M $10





---
LINGERIE
---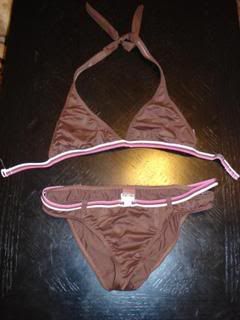 Pink & brown Billabong swimsuit. S/M $18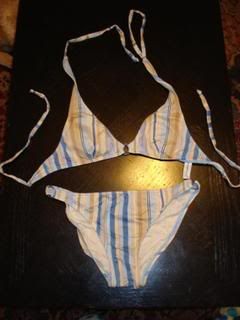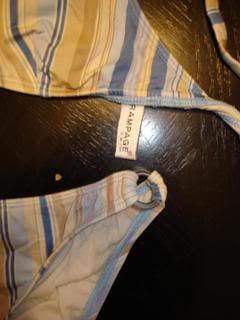 Blue striped Rampage swimsuit. S/M $18




Blue water cup bra. 34B $10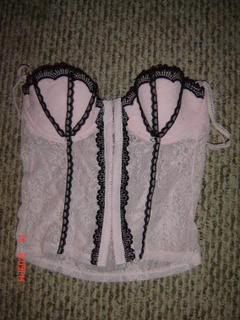 Pink & Black bra cami. Fits 34B-36C. $8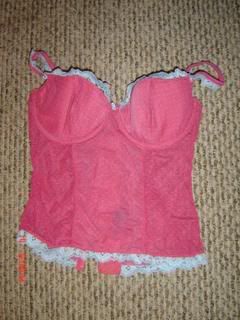 Pink & Blue bra cami. Fits 34B-36C. $9